Top 3 riverfront trails around South Bend
South Bend is the fourth largest city by population in the state of Indiana. The St. Joseph River runs from Lake Michigan and flows over 205 miles through Indiana and Michigan. On the Indiana state side, part of the St. Joseph River runs through both South Bend and Mishawaka. The two cities have wonderfully designed pedestrian paths that run along different parts of the river. Here are 3 major riverfront trails with the best scenic walking or biking experiences in the South Bend/Mishawaka areas.
1. Mishawaka Riverwalk
Mishawaka Riverwalk is one of the most beautiful riverfront walks along the St. Joseph River. The river walk is accessible from downtown Mishawaka where you will find great local restaurant and bar options. As you walk or bike along the river walk, you will also go through some wonderful Mishawaka parks such as Kamm Island Park, Battel Park, and Central Park. Click
here
for trail guide information about Mishawaka Riverwalk.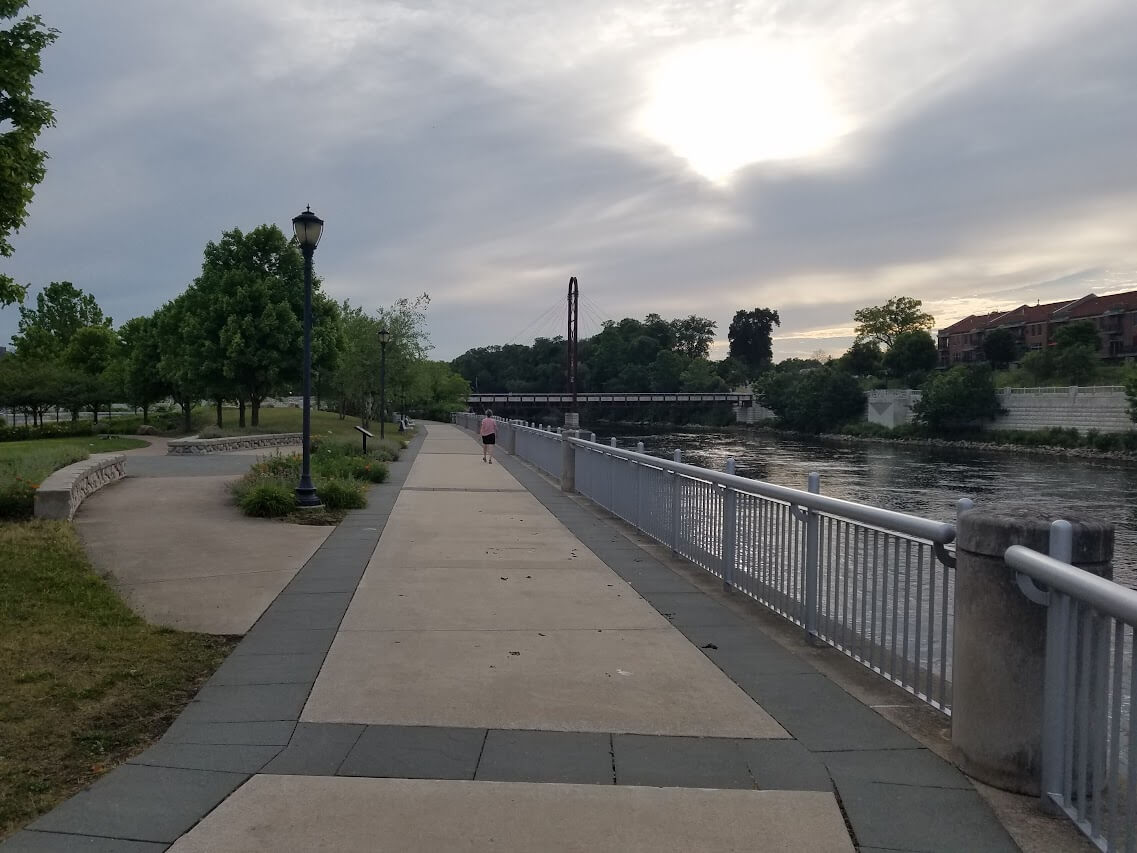 2. East Bank Trail
The East Bank trail, near downtown South Bend runs north-south along the St. Joseph River. As you stroll through the trail, you can connect to beautiful parks kike Howard Park and Governor Joseph Kernan Park for relaxation or nature sight seeing. On the southern end of the trail connects to the
Northside trail
that takes you closer to Indiana University South Bend. Click
here
for trail guide information about East Bank Trail.
3. Riverside Trail
The Riverside trail is near the Notre Dame campus. The trail runs between Angela Blvd and Darden Rd along the St Joseph River. This river walk trail takes you along other wonderful parks such as Wheelock Park, Pinhook Park, Woodlawn Park, and Kellar Park. If you are in the mood for some personal fitness drills, the trail also includes workout stations along the way. On the northern end of the trail, you will cross the Darden Bridge, a connector to the LaSalle trail going north to Niles, Michigan Click
here
for trail guide information about Riverside Trail.