Visiting Kokomo, Indiana in a few hours
Kokomo is a growing city in Indiana situated an hour north from Indianapolis. If you are traveling from Indianapolis to Fort Wayne or vice versa, Kokomo would be a great tourist stop if you have at least a few hours to give.
Trails to visit in Kokomo
One of the best ways to explore downtown Kokomo is to walk along the two trails that take you along all directions in the city.
Walk Of Excellence - This trail goes east to west and takes you through downtown Kokomo. If you have plenty time, you can start the trail at the UCT Baseball Park. If you are short on time, you can start the trail at Foster Park. Click here to get more details on navigating the trail.
Heritage Trail - This trail goes north to south and also takes you through downtown Kokomo. If you start on the Walk Of Excellence, you will eventually connect to the Heritage Trail. To get more sight seeing head north on the Heritage trail towards the heart of downtown Kokomo. Click here to get more details on navigating the Heritage trail in the downtown area.
Places to visit in Kokomo
When you walk along the trails you will get a chance to see the amazing features of downtown Kokomo. The city has amazing historic architecture infused with modern new developments.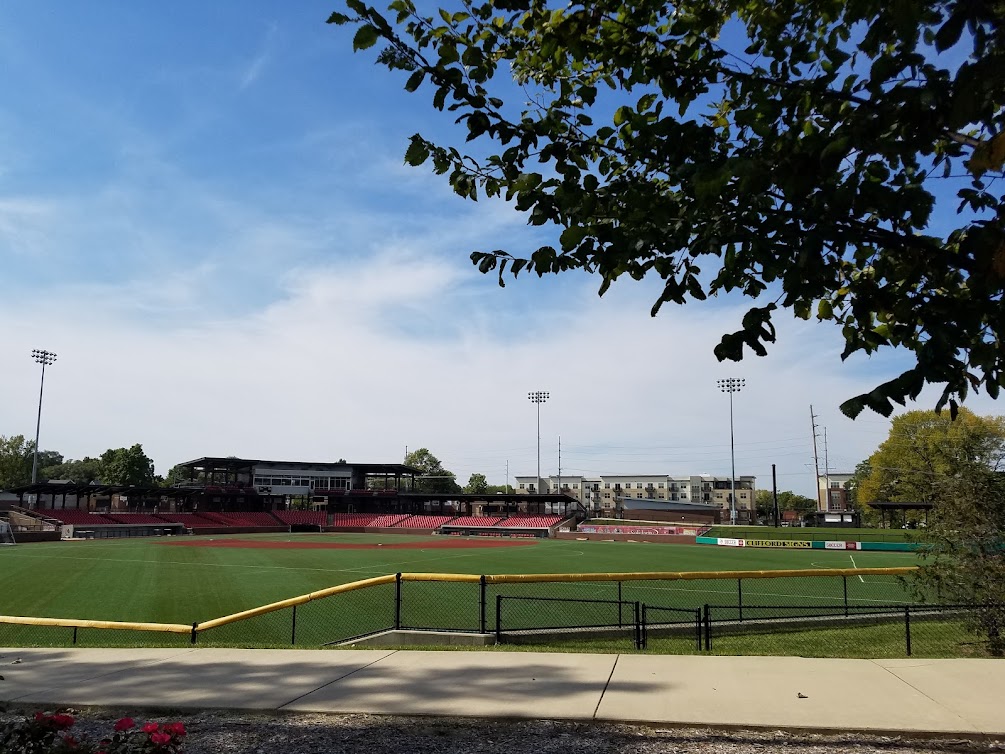 Here are few places that a worth checking out:
Foster Park - A beautiful park in downtown Kokomo with outdoor amenities.
Kokomo Municipal Stadium - A baseball stadium where you could see the Kokomo jackrabbits play.
Kokomo Beach Family Aquatic Center - An aquatic center to cool you and your family off.
Howard County Courthouse - The county courthouse with amazing architecture to marvel at.
Seiberling Mansion & Howard County Museum - A beautifully restored historic landmark and home of the Howard County Historical Society.
Foxes Trail - A local Bar & Grill restaurant located along the walk of excellence. Besides the great food, this place also provides great outdoor seating with amazing views of the city.
Black Wax Cafe - A unique coffee shop that includes coffee, records & live music.
For a list of more places to walk, bike or run in Kokomo,
click here
.